CADILLAC EV
GM is on its way to an all-electric future, with a commitment to 30 new global electric vehicles by 2025. We are aggressively going after every aspect of what it takes to put everyone in an EV because we need millions of EVs on the road to make a meaningful impact toward building a zero-emissions future. GM is positioned to design, engineer, and produce EVs for every style and price point, and we are rapidly building a competitive advantage in batteries, software, vehicle integration, manufacturing and customer experience.
---
Cadillac EV Highlights
Cadillac Looks Outside Automotive Industry to Deliver Next-Generation User Experience
Cadillac collaborates with Rightpoint and Territory Studio to bring to life all-new in-vehicle displays
At CES 2021, Cadillac will showcase how it continues to push the boundaries of the in-vehicle user experience. Early in the new vehicle development process, the Cadillac team invited innovative companies from outside the automotive industry, including Territory Studio and Rightpoint, a Genpact company, to help reimagine the user interface. Focused on artfully integrating aesthetics, purpose and technology, these teams helped bring to life Cadillac's allnew vehicle displays.
"In designing the user interface for Cadillac, we started with a vision but recognized that we were going to need a fresh perspective and new ways of thinking to turn it into a reality," said Bill Thompson, GM senior manager, User Interface Design. "That's where Rightpoint and Territory Studio came into the picture. Both teams are incredibly talented and brought a new perspective that enabled us to design a personalized and elegant user-focused experience."
Territory Studio brings a deep understanding of narrative design for film, games and brands. Their expertise in near future technology and creative design provided Cadillac with a fresh vision for the future.
"We are excited to be working with the visionary team at GM as technology and innovation bring disruptive changes to the automobile industry," said Marti Romances, co-founder and creative director, Territory Studio. "As creative specialists, we thrive on future vision challenges, crafting experiences that help people access, understand and benefit from digital technology through intuitive design. Our deep expertise in 2D and 3D real-time graphics allows seamless access to all on-board technologies in safe and precise ways, transforming the in-car experience as connectivity becomes a central part of the experience."
Rightpoint was brought in to question the expected. With roots in strategy, design and technology, they worked with the team to bring Cadillac's vision for the future to life in completely new ways.
"Powered by technology new to the automotive industry, we had an opportunity to reimagine the user experience of the Cadillac brand and redefine what luxury is in a digitally enabled world," said Gabriel Bridger, executive creative director, Rightpoint. "It started with a simple question: Why can't things work better? With that as our mantra, we created an experience that at once feels intuitive, as well as entirely fresh. The finished product could only exist with tight collaboration with the Cadillac team and a willingness to challenge the expected."
The recently unveiled Cadillac LYRIQ show car embodies this new direction for the brand. LYRIQ, the luxury brand's first all-electric SUV, features a massive 33-inch diagonal advanced LED display and offers a customizable user interface designed to deliver a flexible, high-end user experience with display themes to fit the driver's mood and personality. The large screen wraps toward the driver and information is intuitively displayed where it's needed most. Visit GMExhibitZero.com starting Jan. 12 to learn more about Cadillac's next generation displays.
---
Cadillac EV Products
CELESTIQ
Designed to set a new standard for luxury EVs, the CELESTIQ embodies Cadillac's commitment to reimagine what's possible in design and technology.

The foundation of CELESTIQ is the modular Ultium battery platform, which enables greater design flexibility. The CELESTIQ design and engineering teams took advantage of the new space and explored opportunities to artfully integrate cutting edge technology. The result is a stunning vehicle with a dramatic presence, a low profile and rearward proportions.Unfortunately, cameras were not allowed at the Celestiq debut, so we must instead rely on descriptions to get an idea of what it looks like. Word has it the four-door is similar to the Escala concept, as seen in the photo above.

Each vehicle offers a curated selection of hand-crafted materials, and each CELESTIQ will be designed to reflect the individuality of its owner. The vehicles will feature all-wheel drive, four-wheel steering and a full-glass roof.
Inside the cabin, CELESTIQ takes the artful integration of technology to new heights, with a customizable experience for drivers and passengers alike.

CELESTIQ's roof is expected to be one of the first to feature a four-quadrant, suspended-particle-device smart glass. With this smart glass, each occupant of the vehicle can set their own level of roof transparency. The individualized experience shared by each occupant will be a signature aspect of the Cadillac CELESTIQ.

The driver and front-seat passenger will enjoy a pillar-to-pillar freeform display with active privacy to help mitigate driver distraction while rear-seat passengers have personalized entertainment screens. Console screens between seats in the front and back will separate individualized comfort settings from entertainment displays to minimize distractions.
Two features embody the CELESTIQ show car's personalized customer experience: pillar-to-pillar display for the front seats and rear-seat entertainment; and four-quadrant suspended-particle-device smart glass roof, which allows each passenger to selectively set the transparency of the section over their head. The front and rear display screens allow personalized experiences for each passenger, while the four-quadrant SPD roof is expected to be the one of the first in the auto industry with multi-zone control.

As Cadillac's future flagship sedan, CELESTIQ show car embodies Cadillac's pioneering spirit and focus on setting the standard for luxury EVs. Designed to set a new standard for luxury EVs, the Cadillac CELESTIQ show car embodies Cadillac's commitment to reimagine what's possible in design and technology. The CELESTIQ imparts immersive, personalized and ultra-luxurious mobility experiences that reward the senses and inspire extraordinary journeys. Teased here, the Ultium-based CELESTIQ is headed to production in the near future.
LYRIQ
Cadillac's introduction of its electric portfolio begins today with the debut of the LYRIQ show car — a dynamic, modern and fully electric luxury crossover.

The propulsion system and supporting technologies position Cadillac to be a leader in electrification, connectivity and automated driving, all delivered with thrilling performance and a new threshold in technology integration.

"Led by LYRIQ, Cadillac will redefine American luxury over the next decade with a new portfolio of transformative EVs," said Steve Carlisle, executive vice president and president, GM North America. "We will deliver experiences that engage the senses, anticipate desires and enable our customers to go on extraordinary journeys."
The LYRIQ is based on GM's next-generation, modular electric vehicle platform and driven by the Ultium propulsion system, allowing Cadillac to deliver customers a variety of range and performance options. With range being one of the biggest factors when it comes to selecting an EV, we're designing LYRIQ to offer beyond 300 miles of range on a full charge, based on internal testing1. Performance and technology highlights include:

Charging options that fit a variety of preferences for home, the workplace and on the road — including DC fast charging rates over 150 kilowatts and Level 2 charging rates up to 19 kW2


Rear-wheel drive and performance all-wheel drive configurations


LYRIQ will offer the enhanced version of Super Cruise3, the industry's first truly hands-free driver assistance feature, available on more than 200,000 miles of enabled roads and recently updated to include lane change on demand


New technologies such as dual-plane augmented reality-enhanced head-up display and remote self-parking


The brand's most seamless and adaptive technology interaction with the driver and passengers, including the latest Cadillac user experience, which is showcased in a 33-inch-diagonal advanced LED screen the spans the entire viewing area of the driver



"LYRIQ was conceived to make every journey exhilarating and leverages more than a century of innovation to drive the brand into a new era, while rewarding passengers with a more personal, connected and immersive experience," said Jamie Brewer, Cadillac LYRIQ chief engineer. "To do this we developed an architecture specifically for EVs. It is not only an exceptional EV, but first and foremost a Cadillac."
---
Gallery
Cadillac's introduction of its electric portfolio begins today with the debut of the LYRIQ show car — a dynamic, modern and fully electric luxury crossover.
Cadillac provided a sneak peek at the upcoming ultra-luxury, fully electric CELESTIQ show car. Designed to set a new standard for luxury EVs, the CELESTIQ embodies Cadillac's commitment to reimagine what's possible in design and technology.
"The LYRIQ represents the next iteration of the iconic brand's styling, enabled by electrification, as only Cadillac can express," said Andrew Smith, executive director, Global Cadillac Design. "Inside and out, LYRIQ is a thoughtful integration of design and technology and is intended to make every drive an occasion."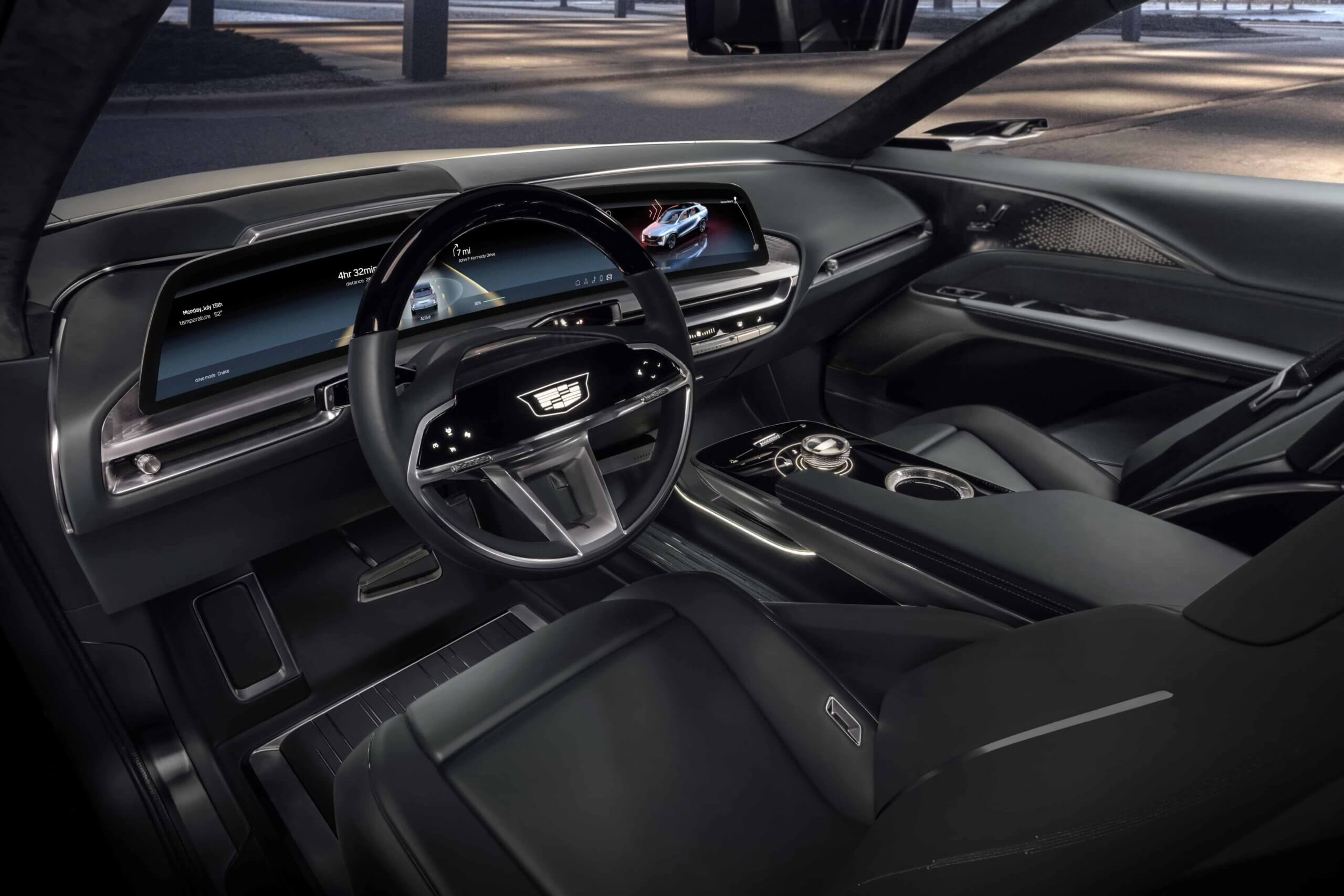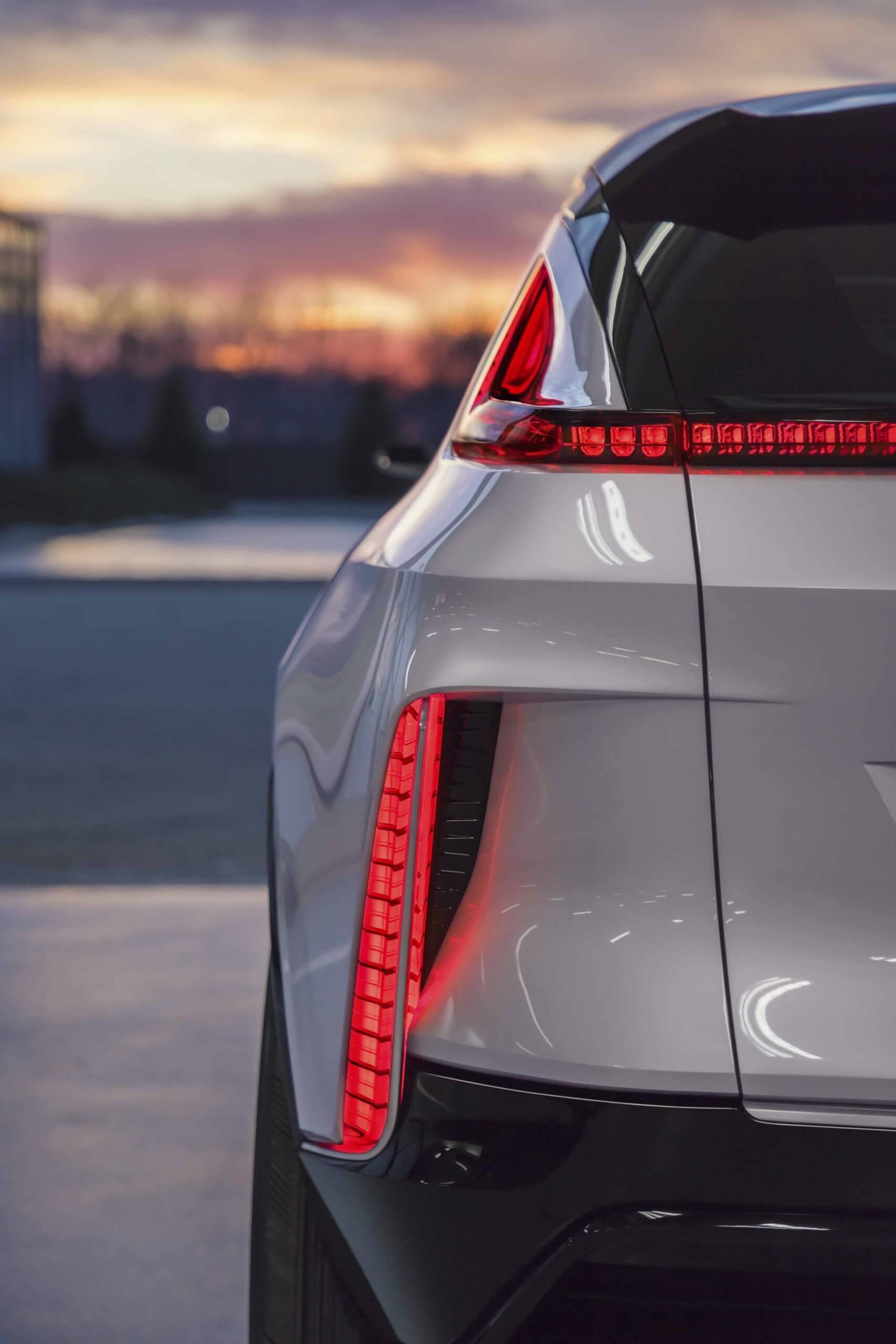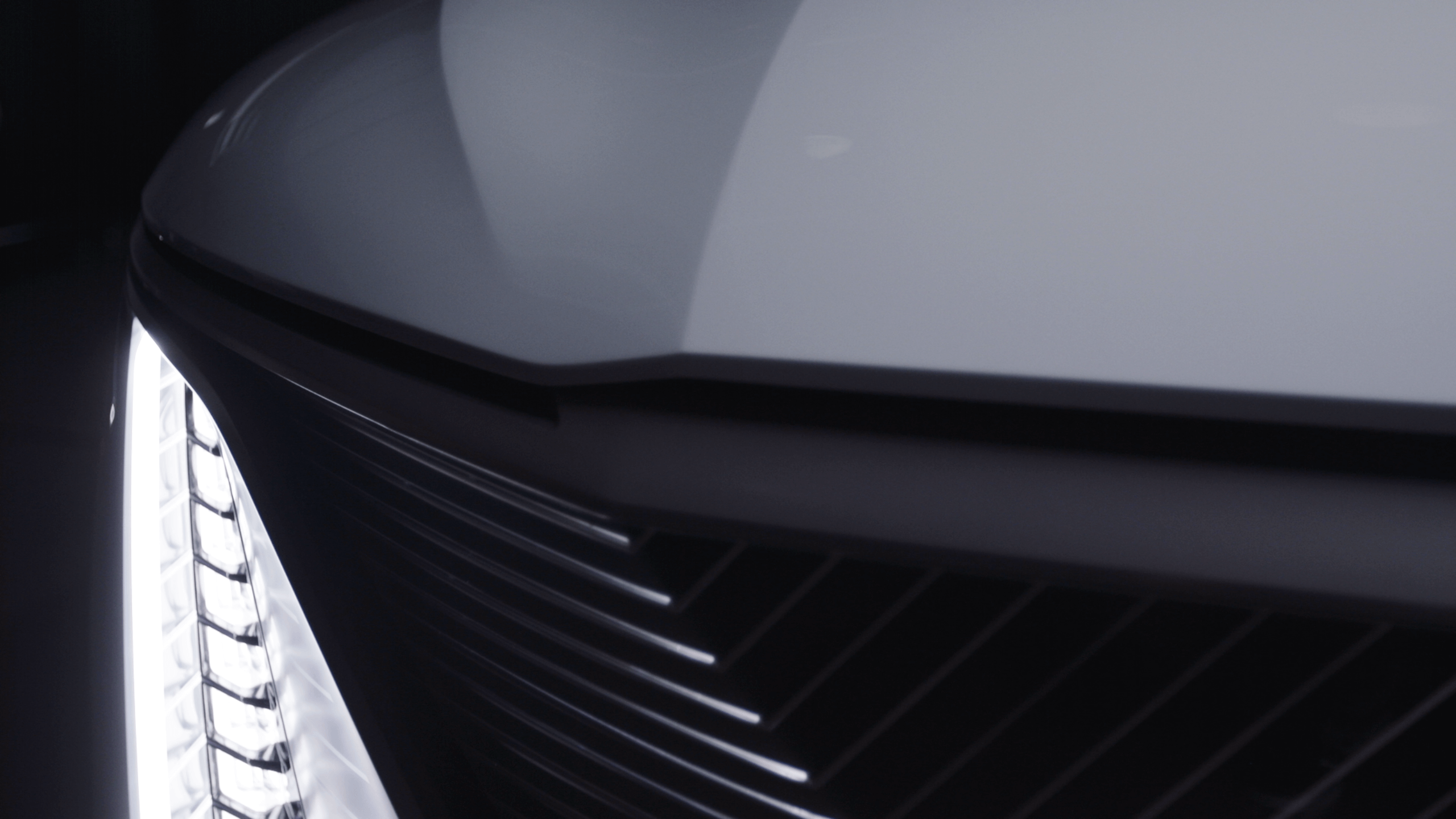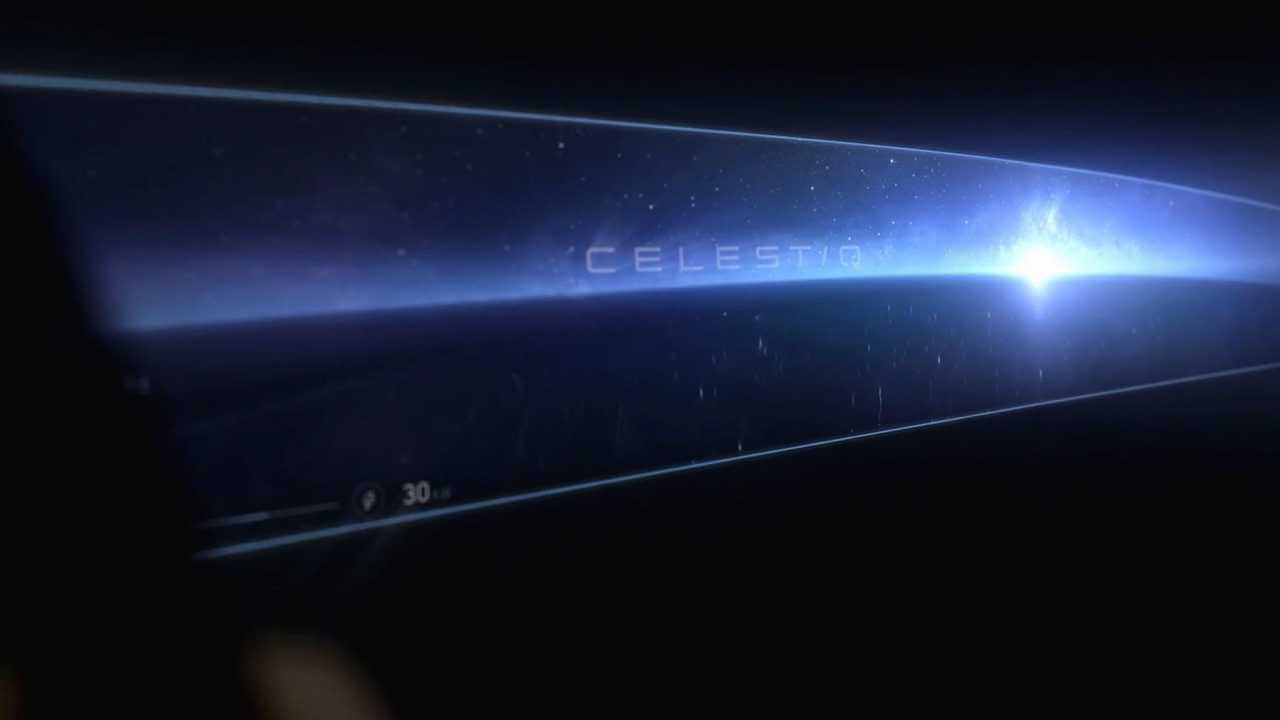 ---
FREQUENTLY ASKED QUESTIONS
WHY ELECTRIC?
Q: IS THE CADILLAC LYRIC RIGHT FOR YOU?
A: While being produced at reduced operating costs, this all-electric SUV conveys high performance, supports positive environmental impact, convenience. If these significant factors are valuable to you, then the Lyriq will be exactly what you're looking for.
Q: HOW DO I PREPARE MY HOME FOR AN EV?
A: It's as simple as using an electric outlet. However, if you wish to charge your EV at a high speed pace, installing a Level 2* charging station will help quicken the charge. Cadillac plans to offer charging solutions and installation support to make the process as easy as possible.
Q: ARE THERE ANY OTHER BENEFITS OF OWNING AN EV?
A: EV's are cleaner, quieter. Additionally, EVs have fewer moving parts. This often translates into reduced maintenance costs. For example, no oil changes ever. There are also often national and some Canadian provinces have financial incentives in place to help bring this cost down.
CHARGING
Q. HOW CAN I FIND CHARGING STATIONS IN MY LOCAL AREA?
A: The availability of public charging has increased substantially over the past few years. There are numerous third-party apps and sites that can help you find local charging stations.
Additionally, Cadillac's Energy Assist App will guide you to local stations in your area.
Q: WHERE CAN I CHARGE AN ELECTRIC VEHICLE?
A: The vast majority of charging happens at home (overnight, similar to your smartphones). For the times when you need to charge outside of the home, there are over 5,000 charging stations in Canada and this number is growing.
Q: HOW LONG DOES IT TAKE TO CHARGE AN EV?
A: Actual charge times will vary based on battery condition, output of charger, vehicle settings, and outside temperature. There are three levels of charging:
AC Level 1 charging can deliver about 6KM of range per hour (at home use)
AC Level 2* charging can deliver about 40 to 96KM of range per hour (at home use / at work)
DC fast charging can deliver about 160+KM of range in 10 minutes (public use)
Q: WHAT HAPPENS IF I RUN OUT OF CHARGE?
A: Studies show that 95% of EV owners have never run out of a charge. In the unlikely event this occurs, all Cadillac customers have access to Cadillac roadside assistance that will ensure customers get back on the road.
BATTERIES
Q: DOES AN EV BATTERY LOSE ITS STATE OF CHARGE WHILE TURNED OFF?
A: While Lithium-Ion batteries have a self-discharge feature, the loss of charge while the vehicle is turned off is minimal. In fact, studies show that Lithium-Ion batteries self-discharge at rate of 1-2% per month in many cases.
Q: WILL THE BATTERY DETERIORATE OVER TIME LIKE THOSE IN CELL PHONES?
A: Lithium-Ion batteries are designed with protective measures to ensure longevity of battery life. Your electric vehicle will enjoy a long useful battery life.
Q: WILL THE BATTERIES BE ABLE TO BE RECYCLED?
A: Cadillac batteries will enjoy a long useful life, however, Cadillac plans to explore recycling partnerships.
Q: HOW DO EXTREME TEMPERATURES AFFECT THE CAR'S BATTERY?
A: High voltage batteries are designed to safeguard against degradation due to extreme temperatures. Extreme temperatures may affect vehicle range.
WHY GO ELECTRIC?
Q: WHY IS CADILLAC GOING ELECTRIC?
A: This is our contribution to creating a world with zero emissions. While other conventional manufacturers make EV products to capture the growing market, Cadillac is committed to become an all-electric brand and help achieve this vision. Cadillac has a history of looking towards the future by pushing the boundaries of innovation and luxury.
PRODUCT
Q: WHAT TYPE OF CHARGING CORD COMES STANDARD WITH THE VEHICLE?
A: Cadillac plans to offer a dual cord-set that is capable of charging either Level 1 (120v) or Level 2 (240v).
Q: CAN YOU TELL ME MORE ABOUT LYRIQ?
A: Cadillac LYRIQ will be the first in the lineup of fully electric Cadillac vehicles powered by the new Ultium battery technology. At this time, Cadillac has not announced any further details, but we will be happy to reach out to you when we hear more from Cadillac.
Q: WHAT SIZE VEHICLE IS THIS GOING TO BE?
A: LYRIQ is a properly-sized crossover, only electric.
Q: WHAT IS THE PRICE? WHEN CAN I BUY IT OR PUT A PRE-ORDER?
A: At this time Cadillac has not announced any further details, but we will be happy to reach out to you when we hear more from Cadillac.