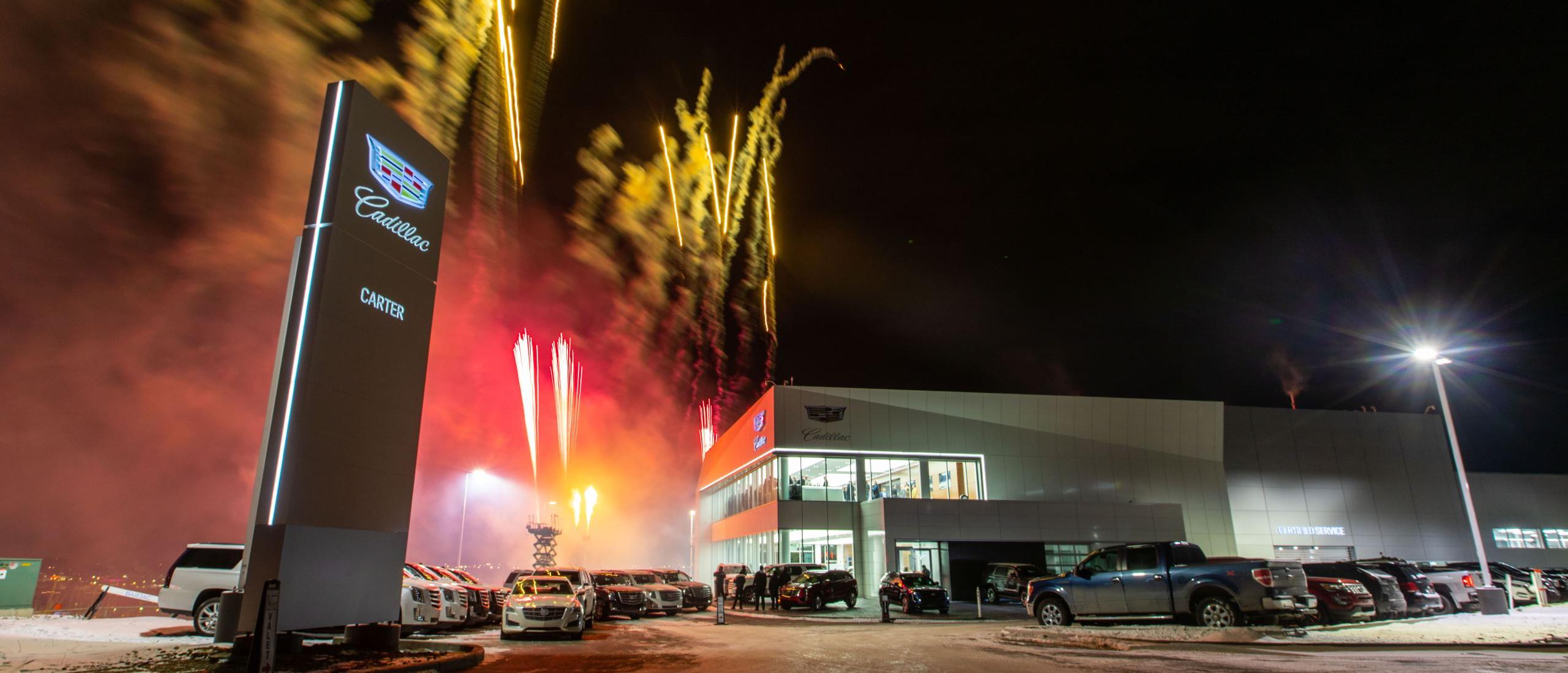 WELCOME TO CARTER CADILLAC
Find your Cadillac at Western Canada's first fully dedicated Cadillac facility - Carter Cadillac in Calgary.
We feature Cadillac's most diverse line-up so you're sure to find your perfect new Cadillac! Our experienced sales team is here to assist with your Cadillac decision. Now that the ribbon has been cut at our brand new location at 649 Heritage Drive, Carter Cadillac is officially the first and the largest exclusive Cadillac dealer location in North America. Our state-of-the-art dealership boasts a total area of 50,000 square feet covered over three stories, maximizing the available showroom space for our clients throughout the year. With our dual-showroom design, we're able to provide our clients with innovative services that demonstrate Cadillac's focus on technology and electric-powered vehicles. For those that live by the Cadillac name, our dealership facility features a rotation of heritage Cadillac models to showcase our past as we move together towards an all-electric future. Here at Carter Cadillac, we believe that we are providing an experience that Calgarians have grown accustomed to. Join us in setting a new benchmark in the Cadillac experience; come visit us today and experience what owning a Cadillac is all about! Drop by 649 Heritage Drive, or use the form below to start a conversation with us.
The Jack Carter Automotive Group is currently composed of five reputable and distinguished automotive dealerships, two power sports dealerships, and a bicycle store across Canada.